Aiport advertising and travel retail
Advertising bridges the gap between airport passengers and the brands represented in the retail environment at the airports.
In the past few years, more and more brands have recognised the advantages of airport advertising, for their Travel Retail sales, as well as for their downtown performances.
A successful Travel Retail launch is one that is supported by a high-profile advertising and promotional campaign, both within and outside the retail envrionment.
About 90% of all travelers arrive to the airport 1+ hours prior to departure.
Regardless of trip purpose, over 80% of all passengers spend up to 30 minutes in each: ticketing, security and baggage claim.
Business Frequent Flyers are over twice as likely to scan a QR code with a smartphone compared to the average adult.
As they travel through the airport, about 3 out of 4 Frequent Flyers will read your message.
Passengers expect to see luxury brand advertising at the airport
Passengers expect to see ads of prestigious brands
Passenger believe airport advertising confers brand prestige
Passengers believe airport advertising gives brands an international status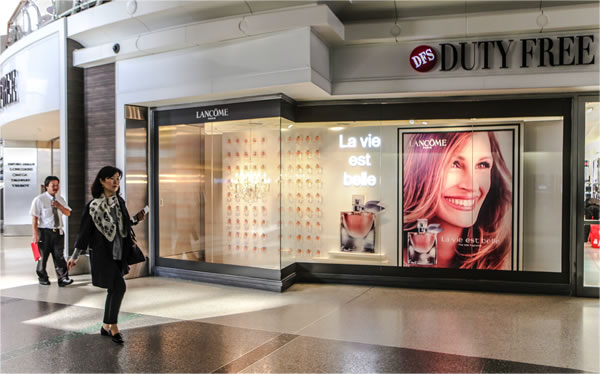 Key success story: JC Decaux

1 worldwide in transport advertising with 140 airports
Operates in all major international hubs: Beijing, London, Los Angeles, Paris, Frankfurt, Hong Kong, Dubai, New York, Singapore and Shanghai
1,078,370 advertising panels in more than 70 countries
Annual audience reached: more than 1.5 billion passengers around the globe, i.e. 27% of the traffic [1]
[1] JC Decaux, 2013